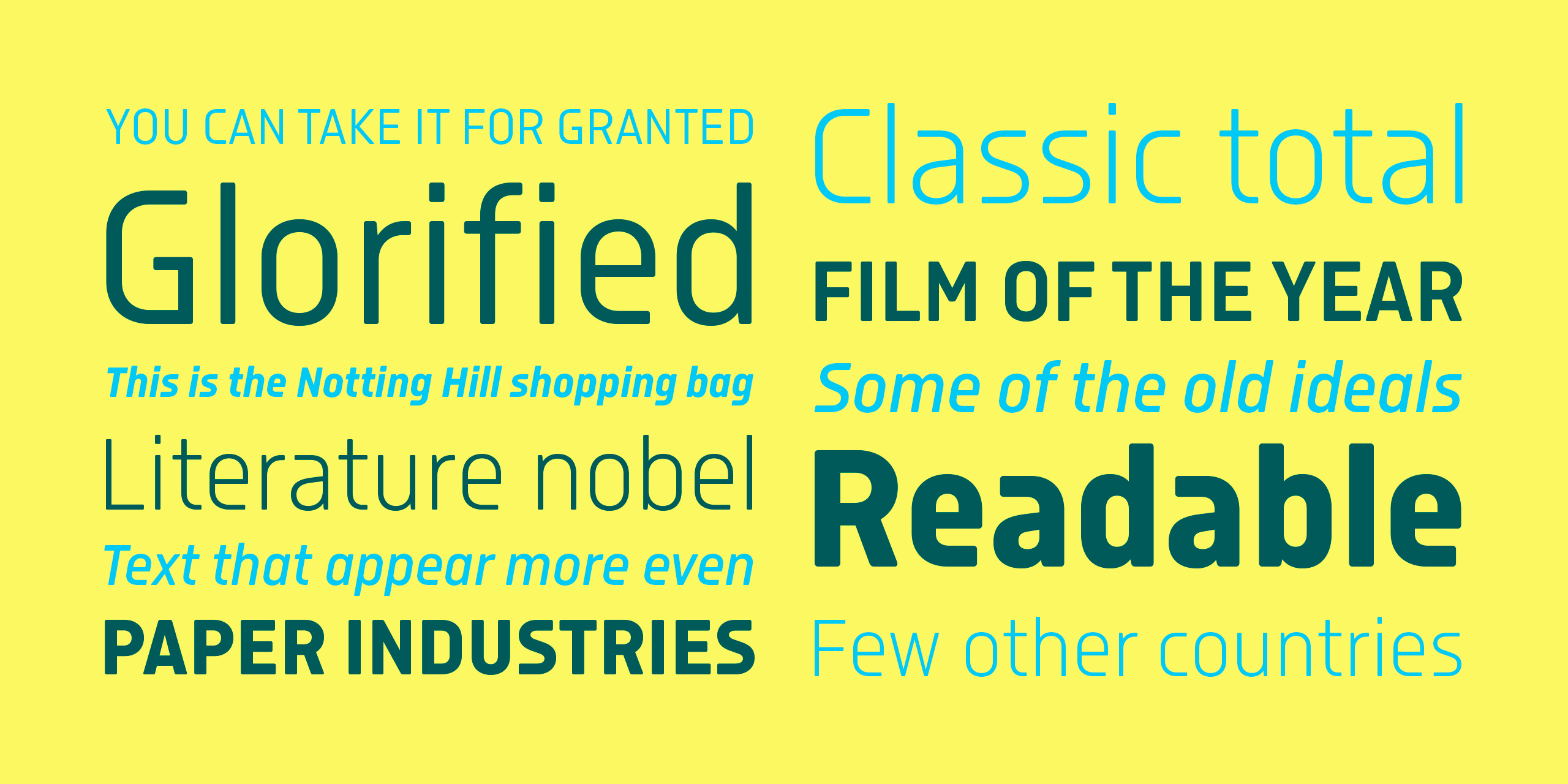 Isotonic started out as a spin-off with the idea of creating a text oriented version of Ciutadella, It has since taken on a life of its own. Building on a foundation that has proven to work very well, we decided to open the counters and increase the x height. Even though it is not strictly a text font, it works surprisingly well in body sizes and screens. The soft corners gives charm, closeness and an appropriate voice for sports, science, tech, economy etc.

Word comparisson between the original Ciutadella and the new Isotonic
Isotonic is a close relative of Ciutadella, slightly condensed in comparison. It shares the same structure but has some text features that makes the font more legible: open counters in several letters (a, c, e, s, 2, 3, etc), double-story letter 'a' , and a higher x-height. There are some more distinguishing details like the squarish i and j dots, the quotation marks or the subtly rounded corners across the family.

Detail comparisson of the soft corners and the x height with Ciutadella
Straight terminals are a recurring resource among techno or futuristic fonts and logos. This is not a new idea, we can see early examples of it in the XX century with typefaces like Gigant (circa 1900), in the work of Adrian Frutiger with his Element Grotesk, Küppersbusch Systeme logo or the Electricity de France typeface and logo. We could also look at the NASA logo from 1975 or the Nissan logo drawn by Matthew Carter in 1983. Nevertheless, Isotonic is not inspired by any specific typeface, the main idea is to apply straight terminals to a fully functional, multipurpose typeface with a wide range of styles and potential uses.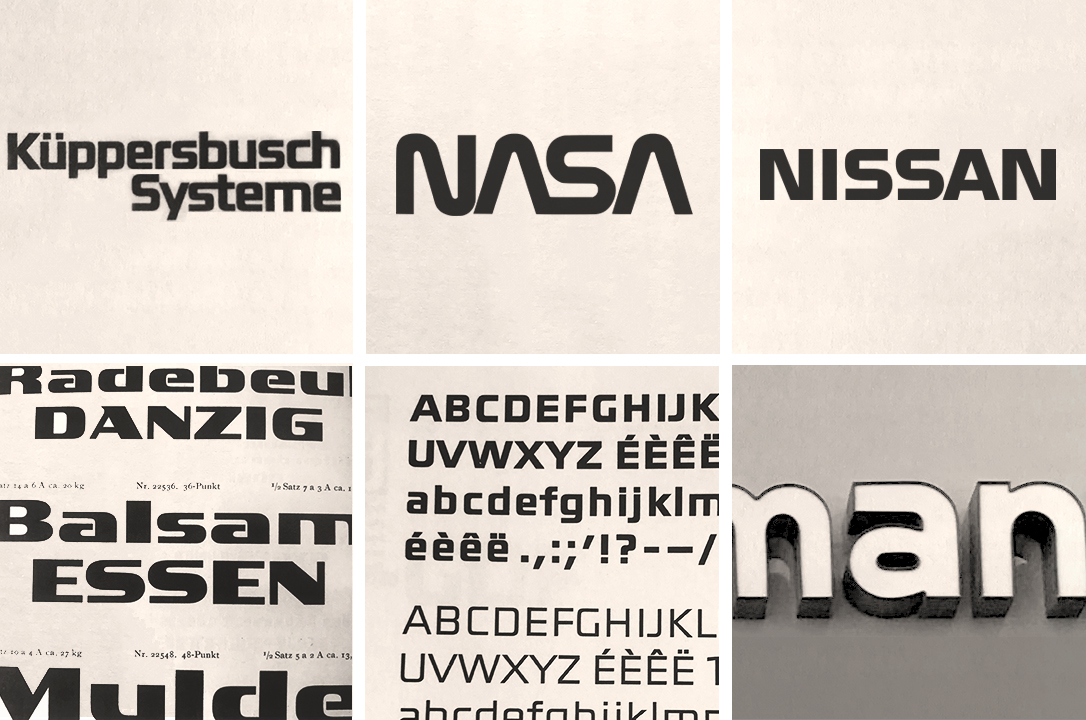 Several examples of fonts and logos showing similar features across the past century: Küppersbusch Systeme logo (1980) and Electricity de France typeface (1967 - 1968) images are from Osterer, Heidrun, and Philipp Stamm. Adrian Frutiger - Typefaces: the Complete Works. Birkhauser, 2014. NASA logo by Richard Danne, 1974 and Nissan logo by Matthew Carter, 1983. The Gigant font is from Genzsch & Heyse Schriftgiesserei Proben Von Schriften Und Initialen. Hamburg-München: Genzsch & Heyse, 1913. The last example is from the signboard of Chalamanch bookshop in La Pobla de Segur, Catalonia (circa 1980).
The collateral effect of the straight counters is that the typeface becomes hard and mechanical in appearance. We counteracted this effect by using soft corners, striking a balance between mechanical and softness thereby giving a friendly touch to the whole system.
Even though it is not strictly a text font, it works surprisingly well in body sizes and screens.
This family has a modern, present-day style but maintains a versatility of use. Isotonic has a unusual personality that distinguishes it from others without being completely new, strange or out of place. Some of its shapes are uncommon for a text face but not uncomfortable, in fact, there are dozens of design applications to which Isotonic is well suited like branding, magazines and web.

Selection of characters with open counters
It is available in Open Type format and includes Ligatures, Tabular Figures, Fractions, Numerators, Denominators, Superiors and Inferiors. It supports Central and Eastern European languages. The type family consists of 10 styles, 5 weights (Light, Regular, Medium, SemiBold and Bold) plus italics.
Note: All product and company names mentioned in this article are trademarks or registered trademarks of their respective holders. Use of them does not imply any affiliation with or endorsement by them.