It is always better to try before you buy, and we understand that live testers of foundries websites are not always enough. This is why we are offering free trial fonts of our entire library for you to download, now you can test hundreds of typefaces from more than 20 font families. Despite having a limited character set, you can see how they perform before licensing the full versions.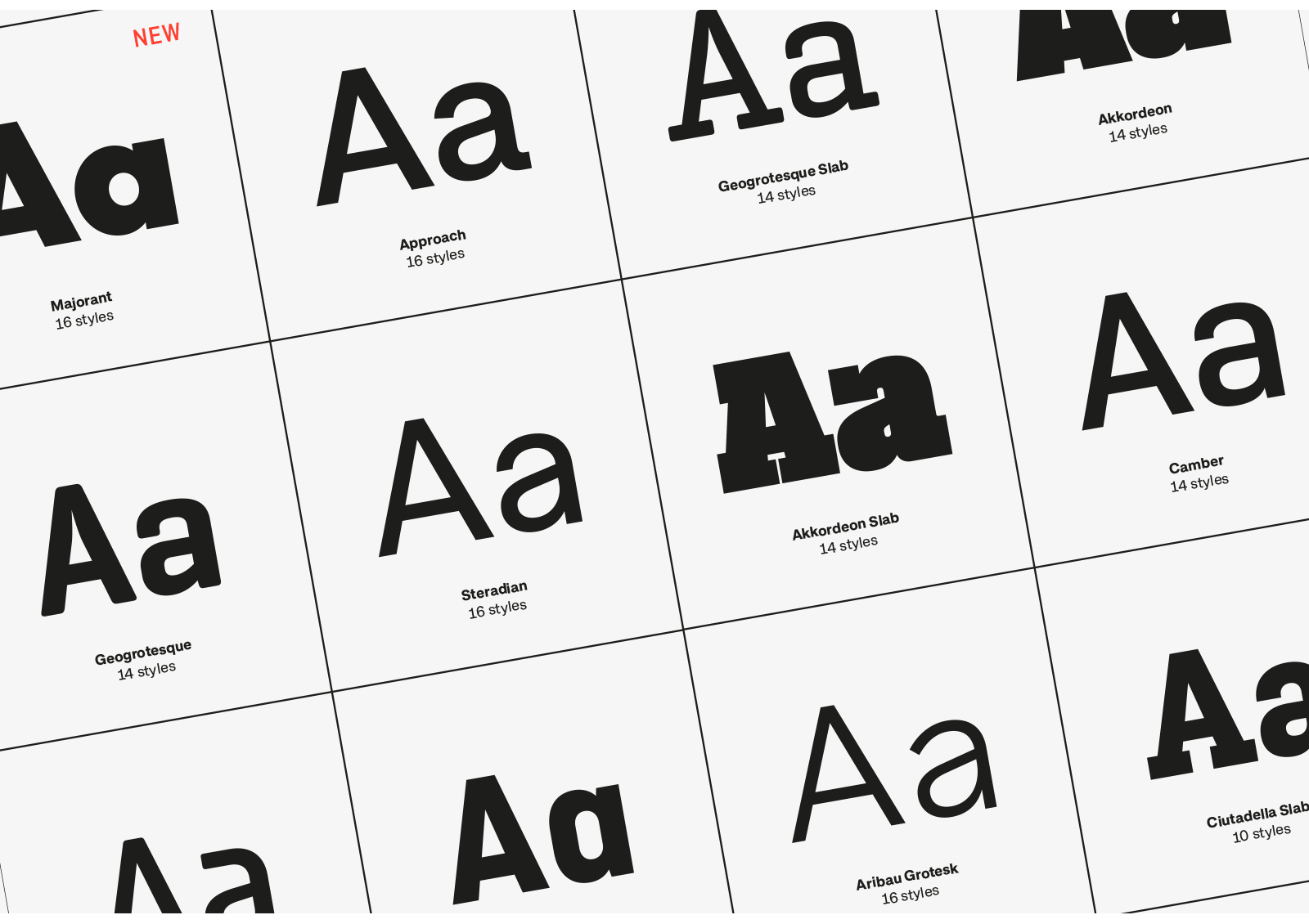 Trial Fonts can be used only for testing purposes. For instance, you can use test fonts to mock up your designs for contests or use them in academic projects. See the most common examples of test fonts usage below.
Allowed uses of trial fonts
– Testing and evaluation
– Paid and unpaid pitches
– Client presentations
– Comping purposes
– Competitions
– Student projects
Do not hesitate and get our full catalogue to try. After submitting the form you will receive an automated reply with a link. Have fun!